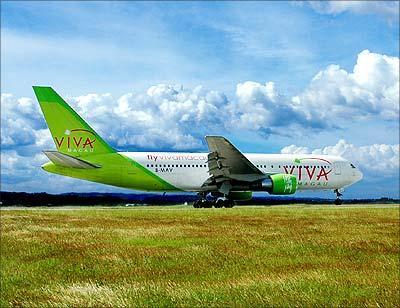 1. AirAsia Berhad
Topping the list of low cost carriers is AirAsia. Asia's largest low budget airline is based in Kaula Lumpur and flies domestic & international flights. AirAsia was the first to introduce low cost travelling in Asia. The airline started operations on 18 November 1996.
2. Jetstar Asia
Jetstar Asia based in Singapore is ranked second among the budget carriers in Asia. The airline first took off for Hong Kong on 13th December, 2004. Qantas and Temasek Holdings (Private) Limited jointly own more than 80 per cent of Jetstar Asia.
3. Nok Air
Nok Air based in Bangkok is the third best budget airline in Asia. The 'Nok Air' brand was first established on 10th February 2004 under the company Sky Asia Co. Ltd. NoK Air means 'bird' in Thailand.
4. Tiger Airways
Tiger Airways offers one of the lowest possible airfares in the market. Tiger Airways first flew from Singapore in September 2004 with two aircraft in its fleet and three routes in its network.
5. Cebu Pacific
Cebu Pacific based in Philippines started operations on March 1996 and pioneered low coast flying in the country. CEB launched its international operations on November 2001 and now flies to Bangkok, Guangzhou, Ho Chi Minh, Hong Kong, Jakarta, Kaohsiung, Kota Kinabalu, Kuala Lumpur, Macau, Osaka, Pusan, Shanghai, Seoul, Singapore, and Taipei.
Kenali dan Kunjungi Objek Wisata di Pandeglang
| Mencari Blogpreneur Sejati
|
Oes Tsetnoc